In a world seeking connection and growth, coaching has emerged as a powerful force that leads to both. For the past four decades, Erickson Coaching International has been at the forefront of this transformative industry, making a significant impact on individuals, businesses, and society as a whole. As they celebrate their 20th year of accreditation with the International Coaching Federation (ICF), Erickson Coaching International proudly reflects on their journey and looks forward to continuing their mission of empowering and inspiring change around the globe.
Changing the world one conversation at a time.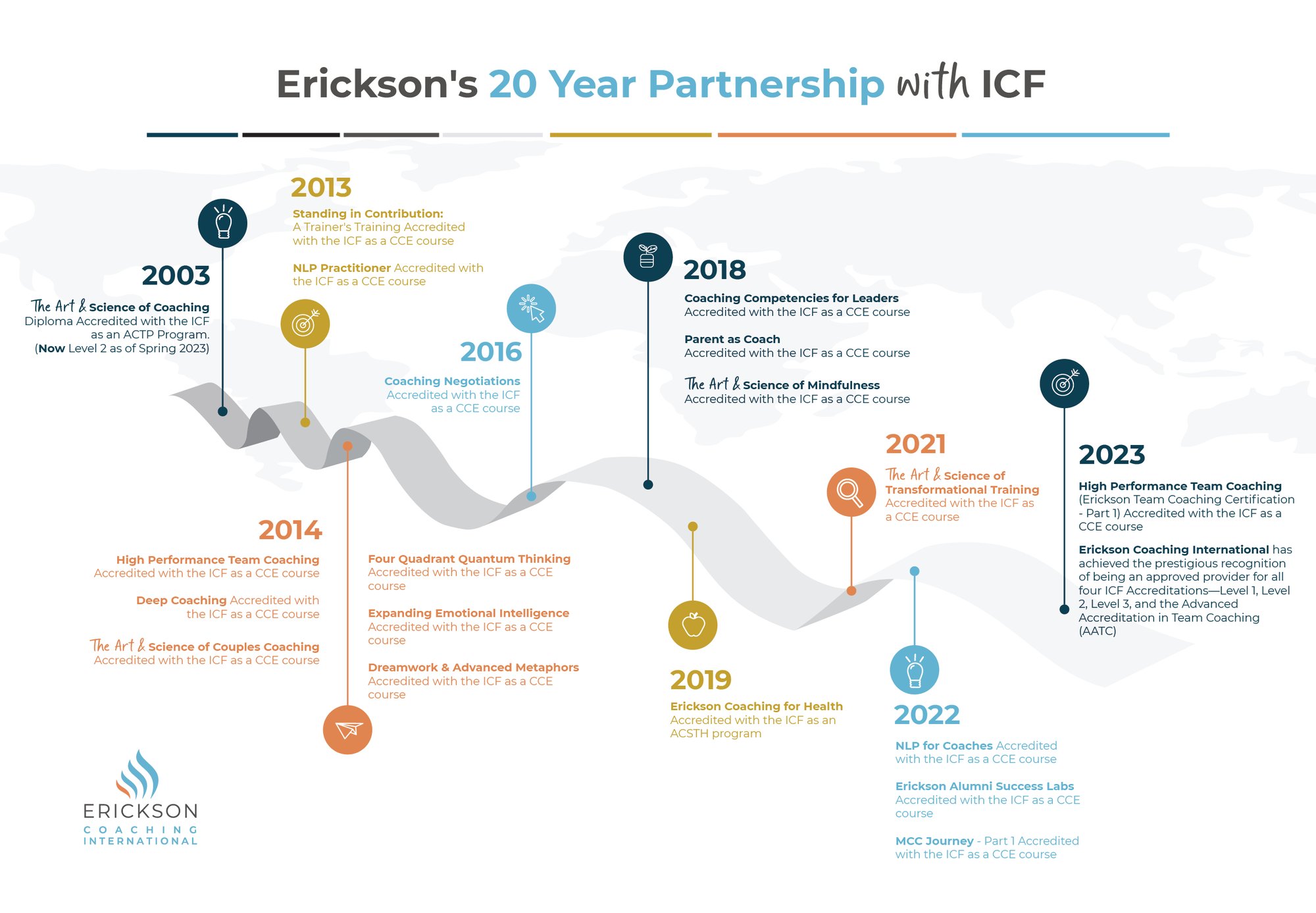 #20YearsofTransformation
The Challenge

#20YearsofTransformation
We're hosting our exclusive 20-Year Challenge on social media and would like to encourage everyone to share a current picture of themselves alongside one from 20 years ago. Simply use the hashtag #20YearsofTransformation to join in the celebration of two decades of change and growth.
AS WE CELEBRATE OUR 20-YEAR PARTNERSHIP
WITH THE ICF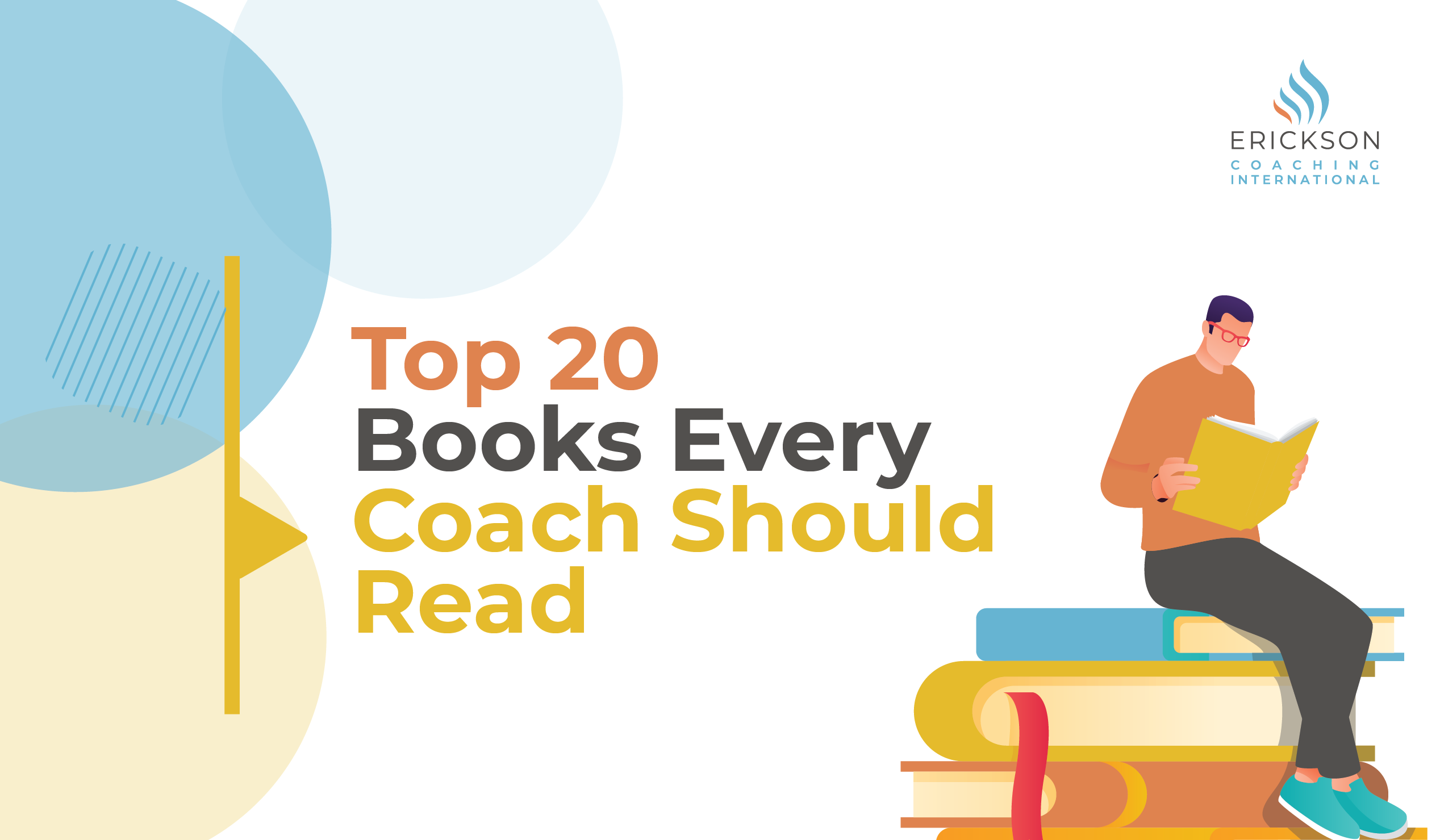 Top 20 Books Every Coach Should Read
Top 20 Books Every Coach Should Read As coaches, our commitment to continuous growth and development extends beyond the confines of our coaching sessions. We've gathered a diverse collection of influential books, covering various aspects of ...
Read More >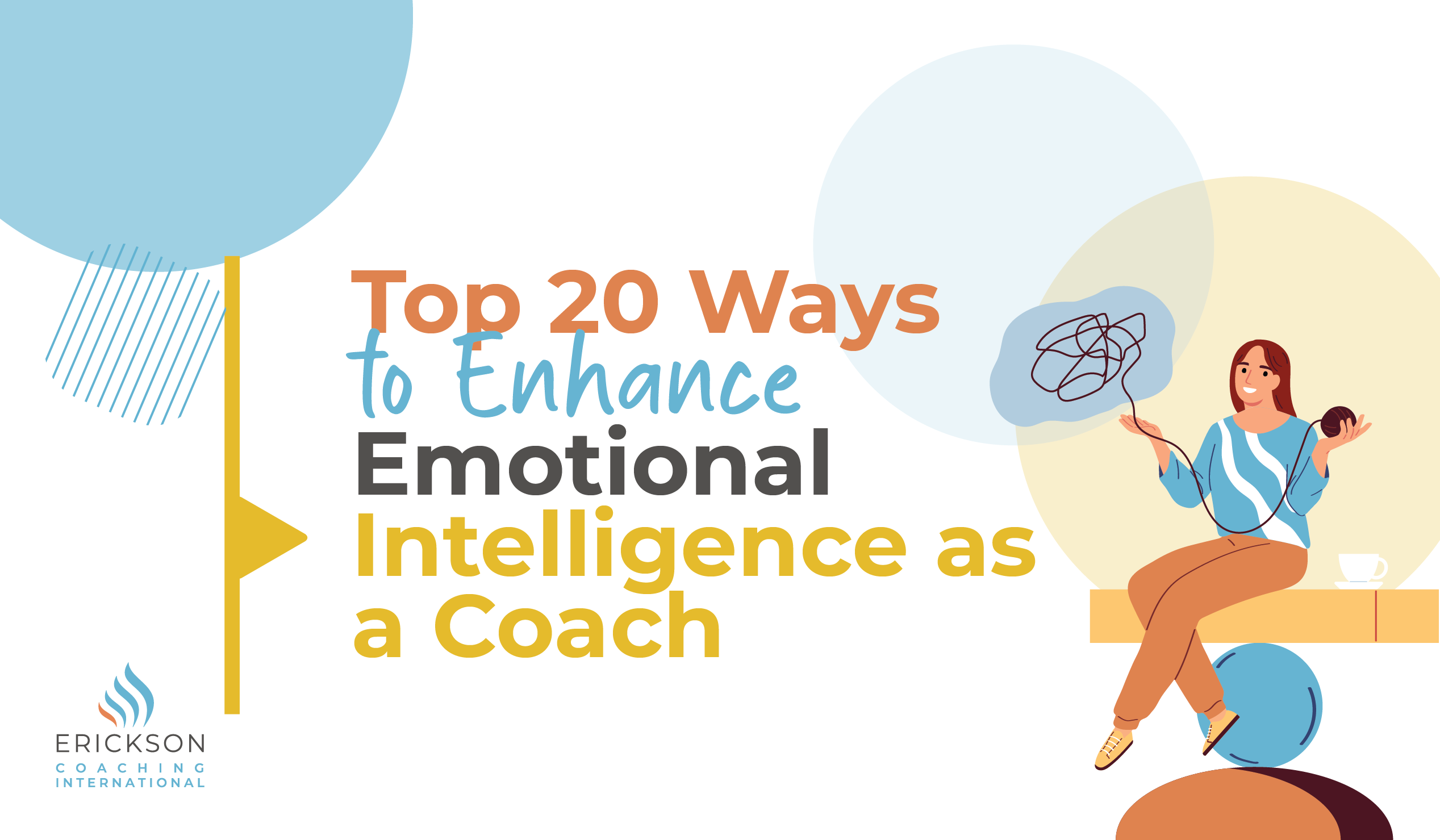 Top 20 Ways to Enhance Emotional Intelligence as a Coach
Emotional intelligence is crucial for coaches because it forms the foundation of effective coaching relationships and impactful client outcomes. Coaches who possess high emotional intelligence can understand, connect with, and support their clients on a deeper level, leading to more profound ...
Read More >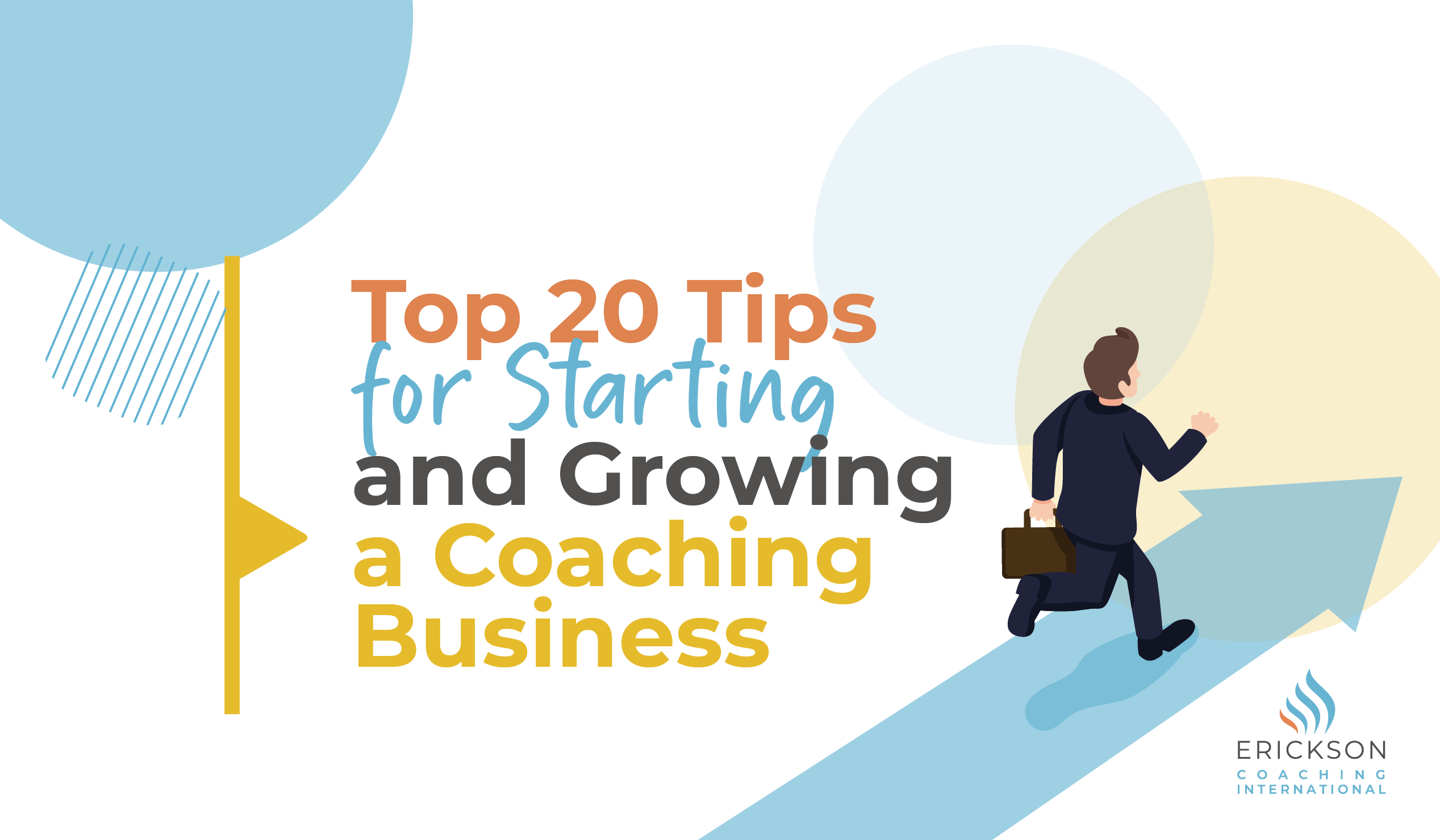 Top 20 Tips for Starting and Growing a Coaching Business
The Top 20 Business Building Tips for Coaches Serve Don't Sell: Coaching is about connection and conversation. We don't need to sell people on coaching, ...
Read More >