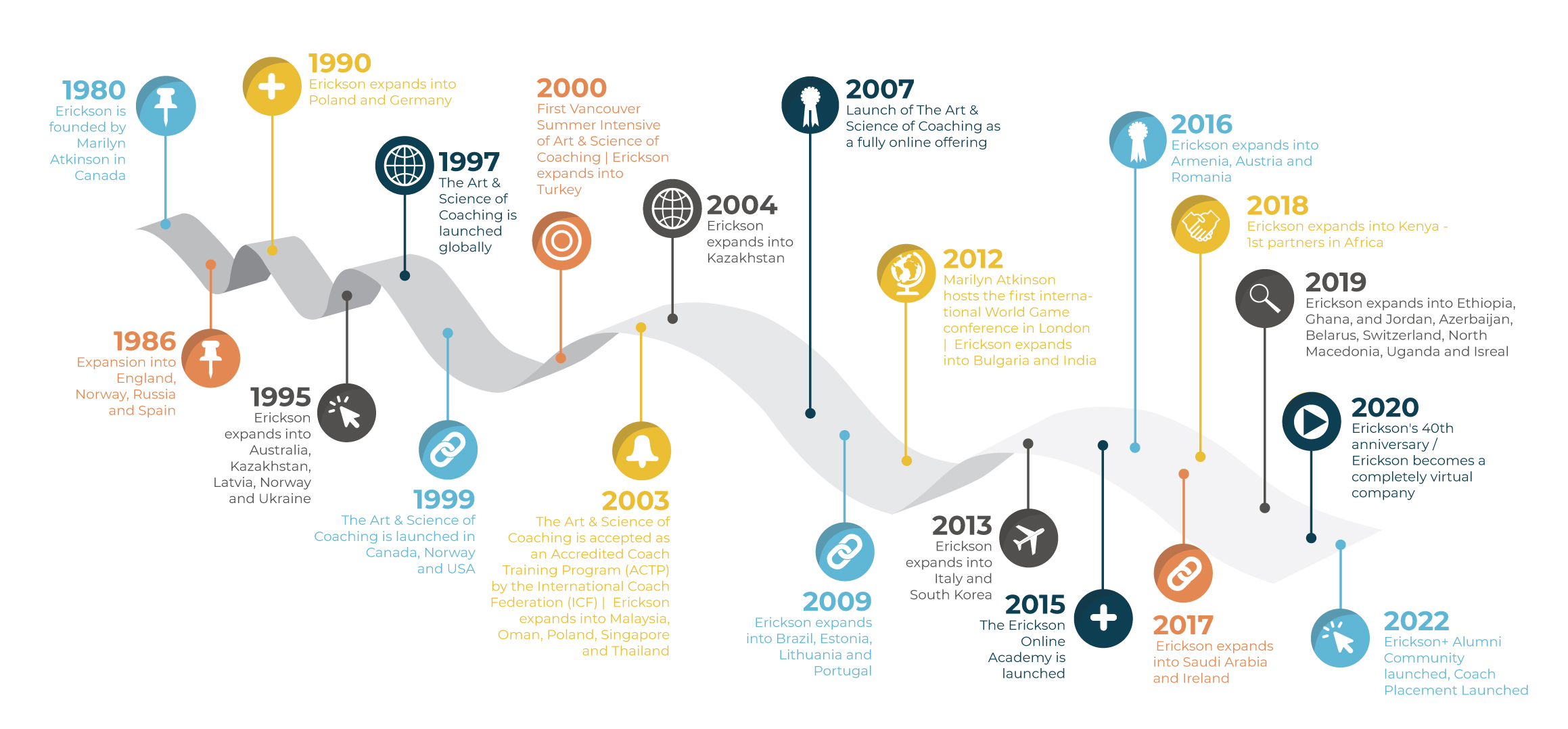 Marilyn Atkinson
Marilyn Atkinson is the creator of the acclaimed Solution-Focused Coaching model,
The Art & Science of Coaching.
As a clinical psychologist, Marilyn became a dedicated follower of Milton Erickson's work giving his name to Erickson Coaching International because she believed in the power of his solution-focused, metaphorical mindset as a powerful means of human transformation. She modelled Erickson's techniques and neuroscientific principles to create the programs that enable coaches to have a profound impact.
In the 40 + years that Erickson has been growing, she has traveled around the world providing training and coaching for the global community.
At age 79, Marilyn remains a formidable trainer, thought-leader, speaker and writer, inspiring the world with her relentless dedication to human transformation - one conversation at a time.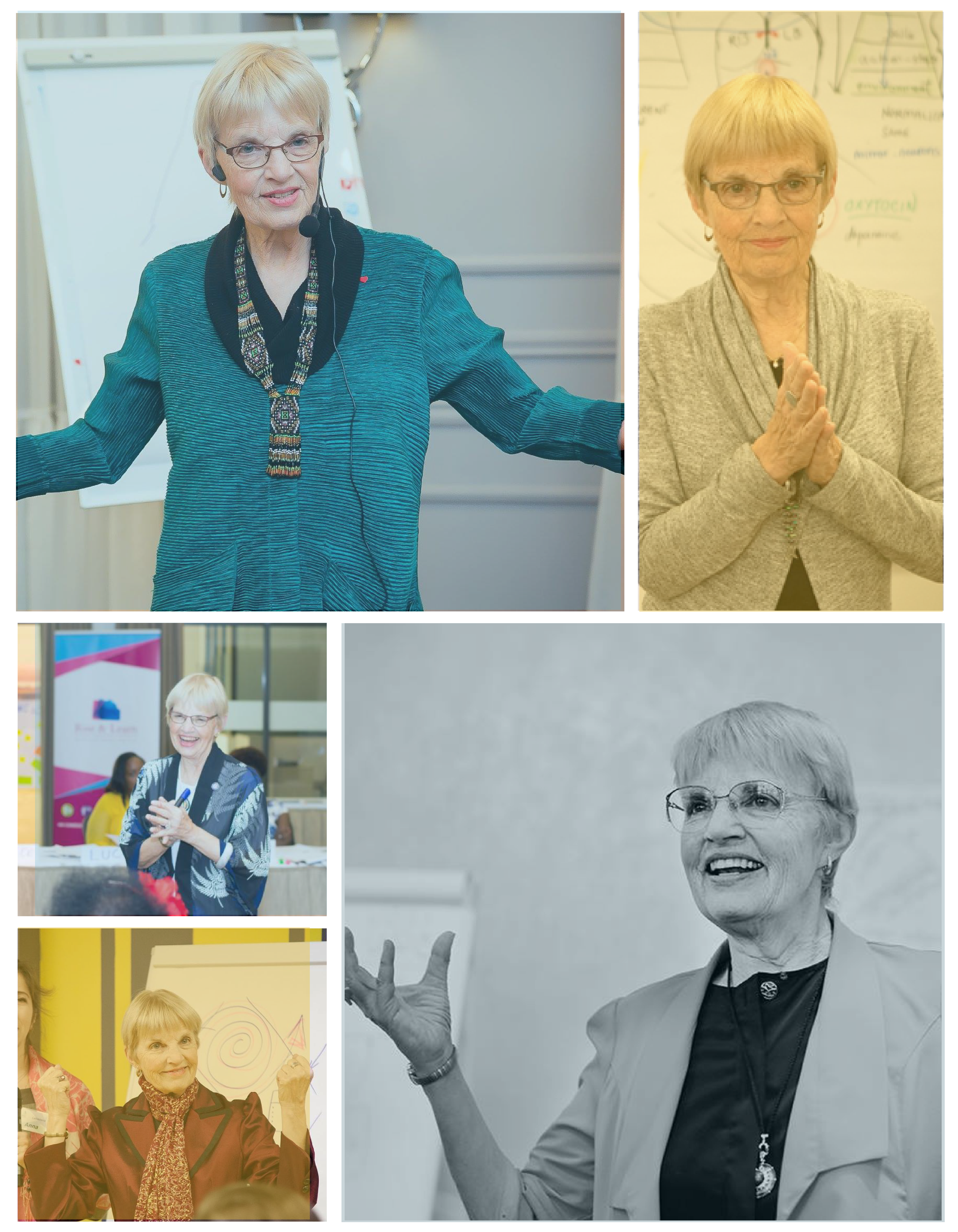 Buy Marilyn's Books
Marilyn has written four books including The Art & Science of Coaching Trilogy:
Inner Dynamics of Coaching
Step-by-Step Coaching,
The Flow of Coaching
WE GIVE BACK
Solution-Focused Coaching for Nonprofit Organizations
The Erickson Coaching International program for non-profit organizations offers free coaching sessions to managers and leaders of non-profit organizations as part of Erickson's social responsibility mission. We believe in developing human potential and understand that the contribution by non-profit organizations is helping to drive humanity forward and change the world for the better. That's why we've made it our mission to provide support to employees within these companies by offering free of charge coaching sessions.
What our graduates Say ABOUT THE IMPACT OF MARILYN'S
WORK ON THEIR LIVES
Nicole McCabe
Global Managing Director
Microsoft Partnership SAP
"Erickson challenged every preconceived notion I had about the role of the Coach."
"The process was well thought out to ensure the student grasped and could apply every concept before the next module."
"I left feeling ready and confident in my coaching abilities!"
Daria Shendrick
Life Coach


"Erickson was my first serious step into coaching. The training system really took place at the highest level."
During the lessons we discussed important topics that would greatly help us work with clients in the future. I am grateful to Erickson for such high-quality training and organization of the learning process for students. And I am happy and proud that I can now be part of the Erickson community"
Robin Dorchester
Trauma Informed Coach
Robin Hayley Coaching
"If you are looking for coaching training, look no further. At Erickson you have found a place where learning is supported by wonderful, passionate and skilled instructors and mentors."
I have met top-notch people, and made life-long friends. This is more than a training program. This has been life changing for myself and for my peers on this journey. You have definitely come to the right place!"