Start Date: 06 February 2024

Classes: Tuesday| 07:00 AM PST

Duration: 16 sessions | 3 Hours and 15 Min

Mentoring: 2 sessions | 2 Hours and 15 Min

Facilitator: Jo-Ann Harris

Price: $7999.00
* We support other currencies. Reach out to an enrollment advisor for a custom quote
Introducing The Art & Science of Coaching™ - Level 3 (The MCC Journey), Erickson Coaching International's most advanced coaching education program. This comprehensive program is meticulously designed to elevate PCC credentialled coaches to the pinnacle of their profession by equipping them with the competencies and training essential to meet the ICF's coveted MCC credential standard. Our Level 3 program takes your existing skill set to new heights of proficiency, fostering mastery of the ICF Core Competencies both systemically and holistically to cultivate masterful coaches.
Who is this course for:
Holding a PCC Level credential is a prerequisite to enroll in the Art & Science of Coaching™ - Level 3.

PCC Credentialed coaches and Graduates from other institutes intent on achieving their MCC Credential



What you will learn:
Explore and discuss MCC Level coaching
Build a foundation for masterful coaching
Identify and participate in activities to enhance awareness and knowledge of oneself
Further explore and integrate the ICF competencies at the MCC Level
Create an enhanced sense of Awareness through an Awareness Circle Experience
Practice with and more deeply integrate Embodied Listening
Conduct a full coaching session honoring a Solution Focused Approach and the ICF competencies at an MCC level
Demonstrate the Processes of Powerful Questioning and Direct Communication at the MCC level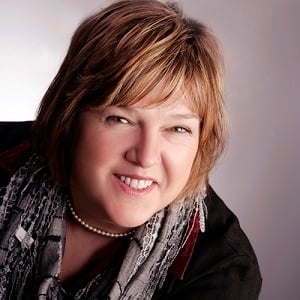 Jo-Ann Harris
Jo-Ann Harris is an Academic Consultant to Erickson Coaching International. She also facilitates The Art & Science of Coaching both online and in person, as well as oversees the Mentorship Program

As a seasoned training and development specialist, Jo-Ann was introduced to the fascinating world of coaching 12 years ago. With over 15 years experience in management and as a certified training and development professional, she began her coaching career as an internal business coach, working with management professionals and teams in the corporate world. Her interest in the role of professional and personal leadership, and the importance of effective relationships in creating successful organizations, led to her studies in leadership at the Masters level. During this time, she also became a certified executive coach and enjoyed the opportunity to bring coaching into the world of developmental leadership.

As a Master Certified Coach (MCC) with the International Coaching Federation, Jo-Ann was introduced to The Art & Science of Coaching and the Solution-Focused approach – an education that transformed forever the coaching conversations taking place with her clients and within organizations in which she worked.

"The program at Erickson Coaching and the Solution-Focused approach have provided both my coaching and educational consulting practice with backbone. It has provided my clients with very tangible results leading to transformations in their professional and personal lives."

In 2007, Jo-Ann launched her own business, 'Leading Relationships' offering customized instructional design, training and development and coaching services. "I believe that the ability to build strong and enduring relationships with people is key to business and personal success."

Jo-Ann has a reputation for helping employees, at all levels in the organization, succeed through building positive and productive relationships both within the organization and with external stakeholders. Jo-Ann is an established professional speaker with the Canadian Association of Professional Speakers and a champion public speaker with Toastmasters International. Her expertise in management, training and coaching, and her engaging presentation style creates an educational experience that is certain to improve vital relationships and support employees at all levels as they focus on building relationships, building careers, and addressing business challenges.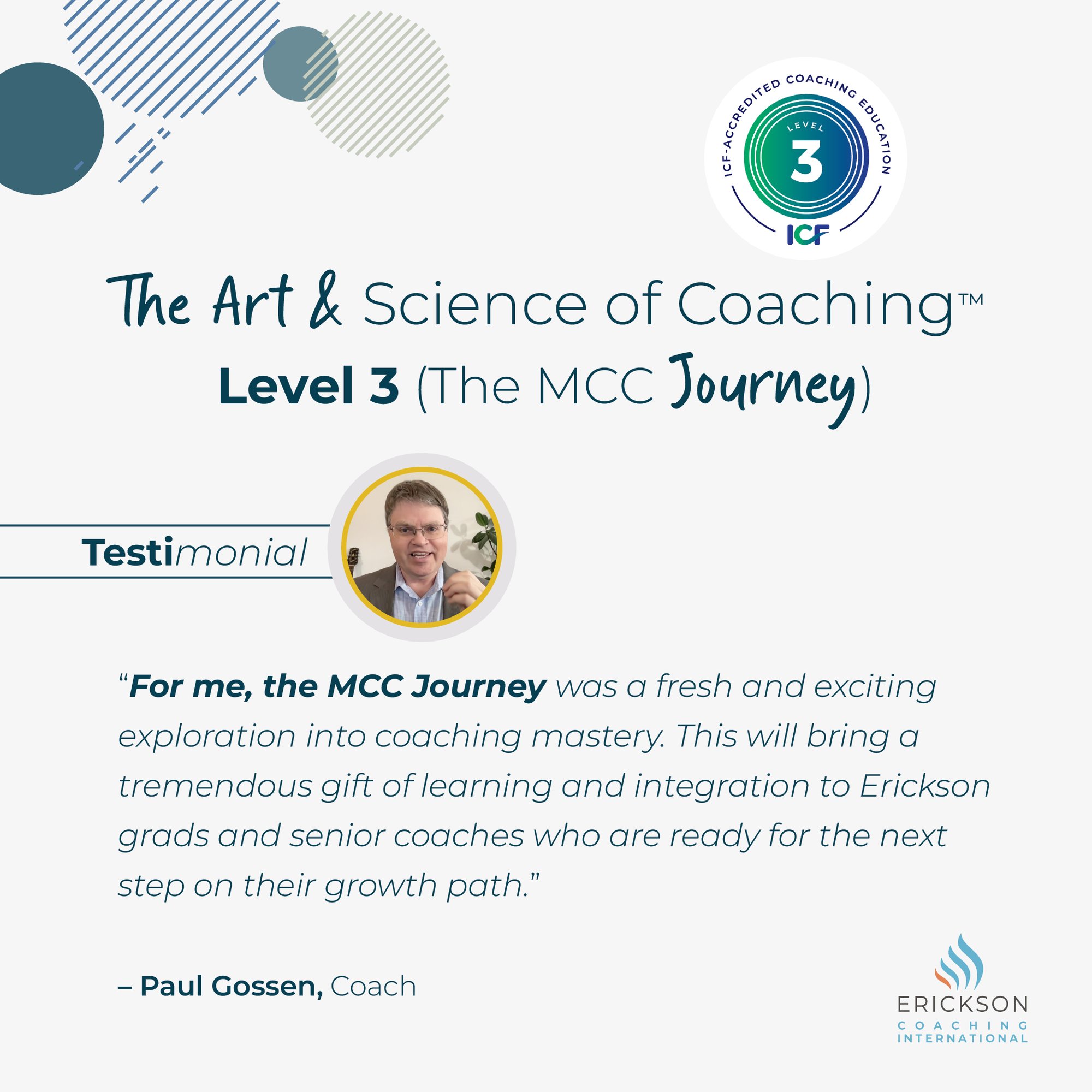 For more
information:
The Art & Science of Coaching™ - Level 3 (The MCC Journey), the pinnacle of Erickson Coaching International's advanced coaching education programs.
This comprehensive program has been meticulously crafted to propel PCC credentialled coaches to the zenith of their profession.
It provides them with the essential competencies and training required to meet the prestigious MCC credential standard set by the ICF.
Our Level 3 program is dedicated to elevating your existing skill set to new heights of proficiency, fostering a profound mastery of the ICF Core Competencies, both systematically and holistically, thereby nurturing the growth of truly masterful coaches. To learn more about this program, please continue reading.