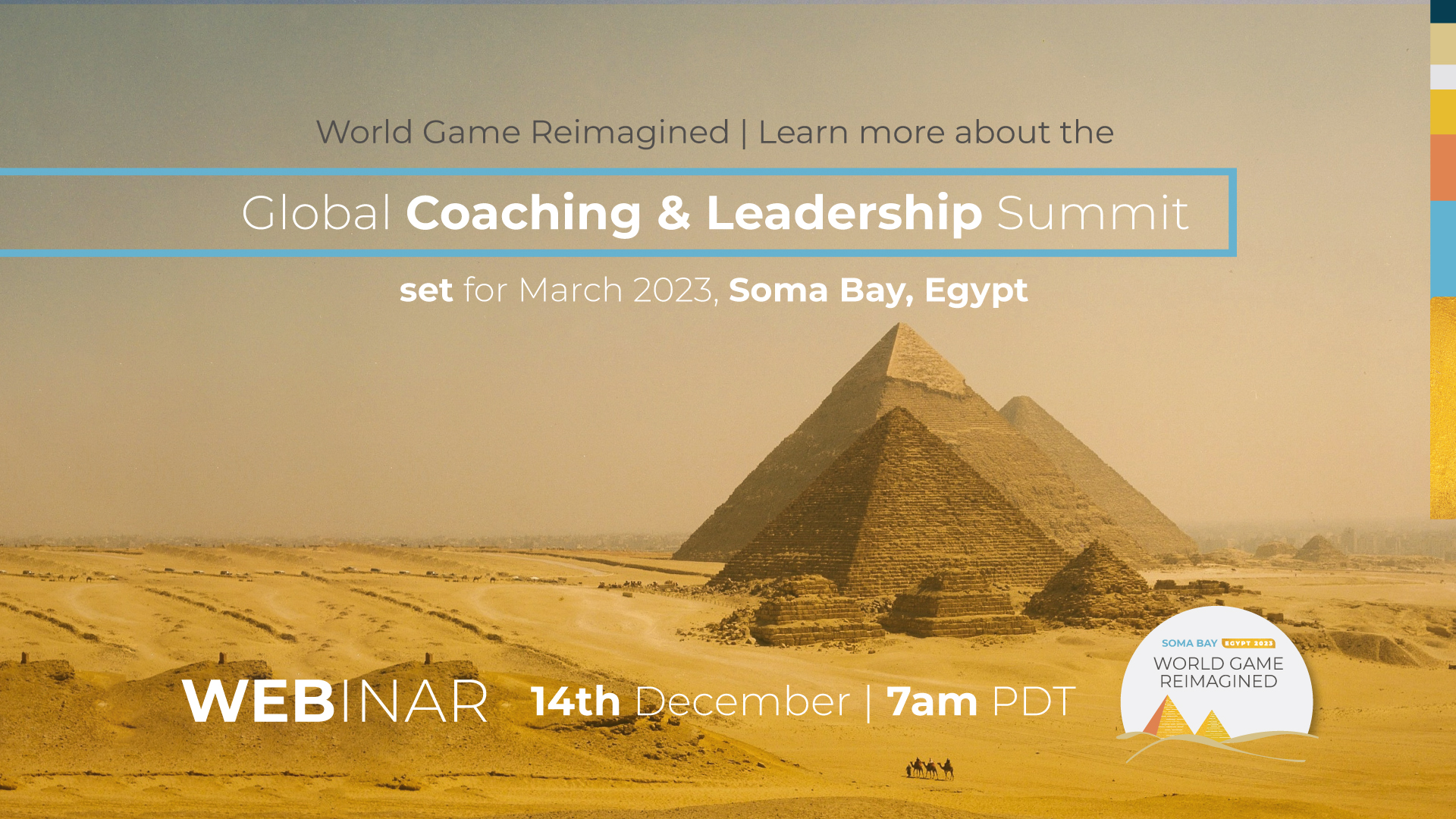 Join us as we share
WHAT TO EXPECT
at the World Game Reimagined 2023
14 December 2022 | 7am PDT
The World Game Reimagined is the next iteration of this transformative concept. In Soma Bay, Egypt 2023, the aim is to connect and co-create around 'World Game vision'. Through a focus on 'playing the long game' and combining vision with strategy, attendees are encouraged to consider their own potential for contribution to the World Game and the way in which their unique solution-focused actions can support it.

In this webinar we will be:
Unpacking the value of the agenda

Sharing more about your workshop options

Opening the floor for questions
There will also be a special talk by Marilyn Atkinson around the World Game vision.
To find out more about the World Game Reimagined 2023, visit our website page.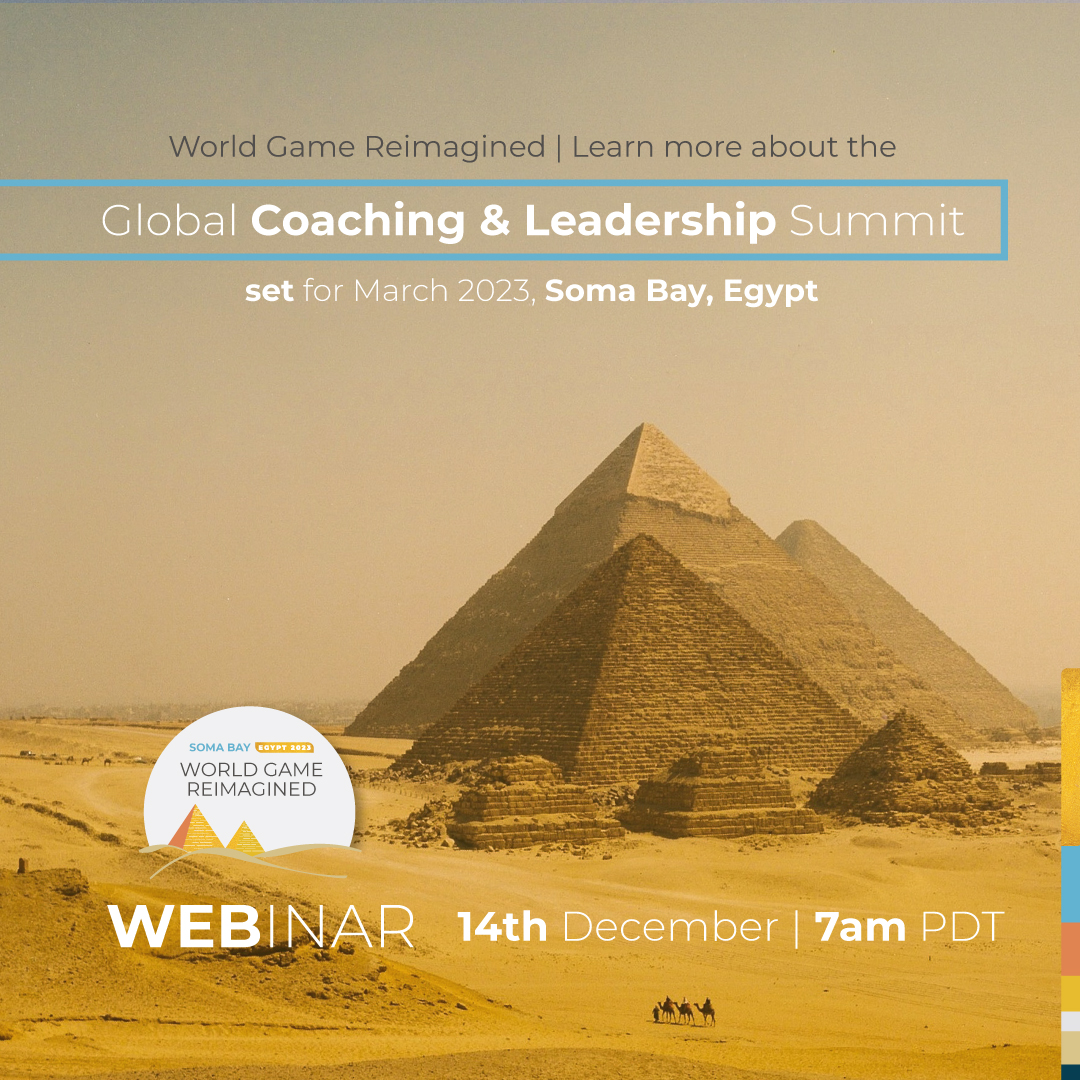 Sign up for World Game Webinar