"As coaches we ask ourselves what visionary life results we can create that will assist everyone
to meet the huge challenges of today's world."
- Marilyn Atkinson
You're invited to the
World Game


Kreng Jai -

Awe of the Heart
in Khao Lak, Thailand
1 - 12 May 2024
The World Game 2024 in Khao Lak, Thailand
, is a conference highlighting the potential that being solution-focused has to change the world for the better. It is focused on empowering individuals to prioritize their personal and professional development, both for themselves and for the greater good of humanity. The World Game accepts that the world is full of challenges, cracks, and flaws and, rather than focusing on the problems, calls for society to rise to the challenge and embrace the journey for solutions as a game.
Pioneered by
Erickson Coaching International
, the first solution-focused coach training institute, the World Game is centered around conversation. In particular, attempting to spark conversations that align with individual, societal, environmental, and global needs. The onsite conference allows for connection across countries and continents, understanding that action is informed by conversations around vision, identity, and value. The conference will comprise of a lively mixture of panel discussions, group work and talks as well as more focused training to further develop solution-focused coaching competencies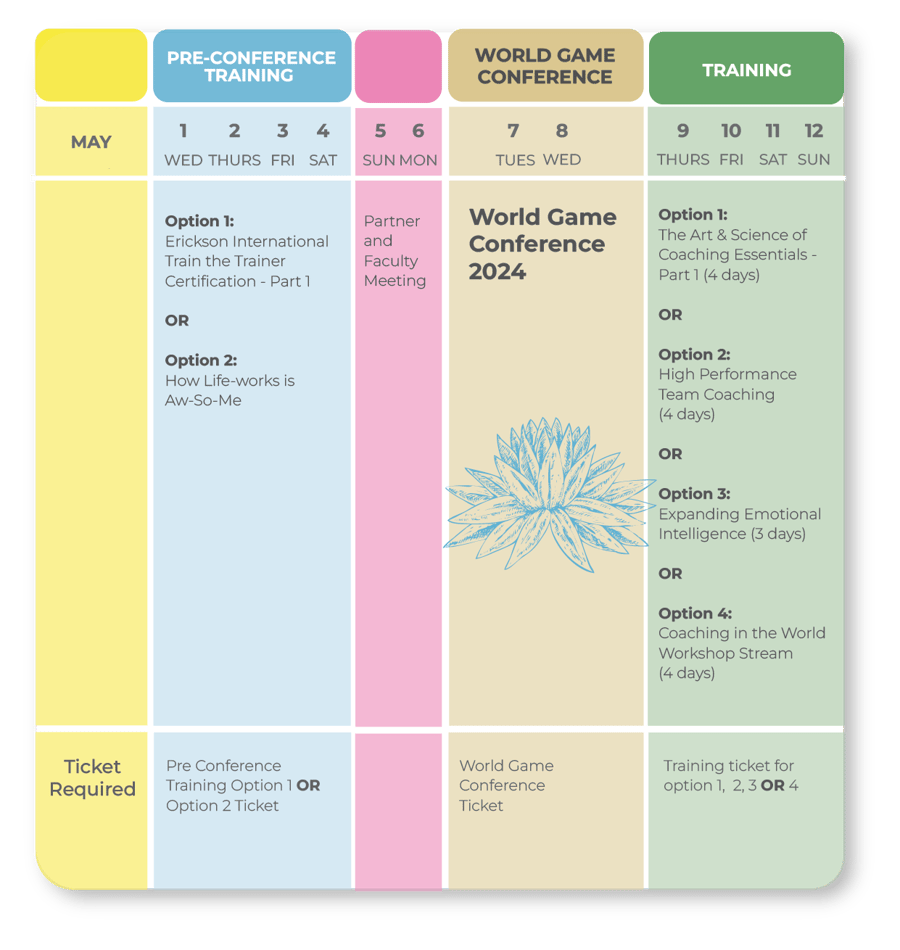 Would you like
TO KNOW MORE?
Step 1:
Confirm Your Visa
Guests should verify the travel, visa and passport requirements for their respective countries for travelers to Thailand to ensure that their travel documentation can be processed on time. Once, confirmed, they should start the process.
Step 2:
Book your flights
Guests should confirm flight availability to and from Phuket, Thailand for their chosen dates. Once confirmed, they should book.
Step 3:
Purchase Your Conference Ticket
Guests should book their conference place, this includes choosing the trainings you would like to participate in. There are pre-conference, conference and post-conference training options.
Location Revealed:

Avani Resort

- Khao Lak
Earn CCEUs
BEFORE AND AFTER THE CONFERENCE
Get in touch
With the World Game Team
Want to know more about the
World Game 2024
Contact the World Game Team via email: worldgameteam@erickson.edu
The Land of Smiles
It's not just about business – Thailand offers an array of experiences that will make your trip unforgettable. Indulge your taste buds in the world-renowned Thai cuisine, explore hidden gems in the bustling night markets, and unwind on the sun-kissed beaches of the exotic islands. Our conference isn't just an event; it's a gateway to a world where passion meets opportunity and dreams transform into reality.
Fun Facts About Thailand
Elephant Paradise: Thailand is home to a unique elephant sanctuary where you can get up close and personal with these gentle giants.
Tropical Paradise: With over 1,400 islands, Thailand offers endless choices for island-hopping adventures and water sports in crystal-clear waters
Ancient Temples: Explore the architectural wonders of ancient temples like Wat Pho, home to the massive reclining Buddha.
You May or May Not Need a Visa: Many nationalities are able to visit Thailand without a visa. Some nationalities do not require one at all and others will be granted a visa upon entry.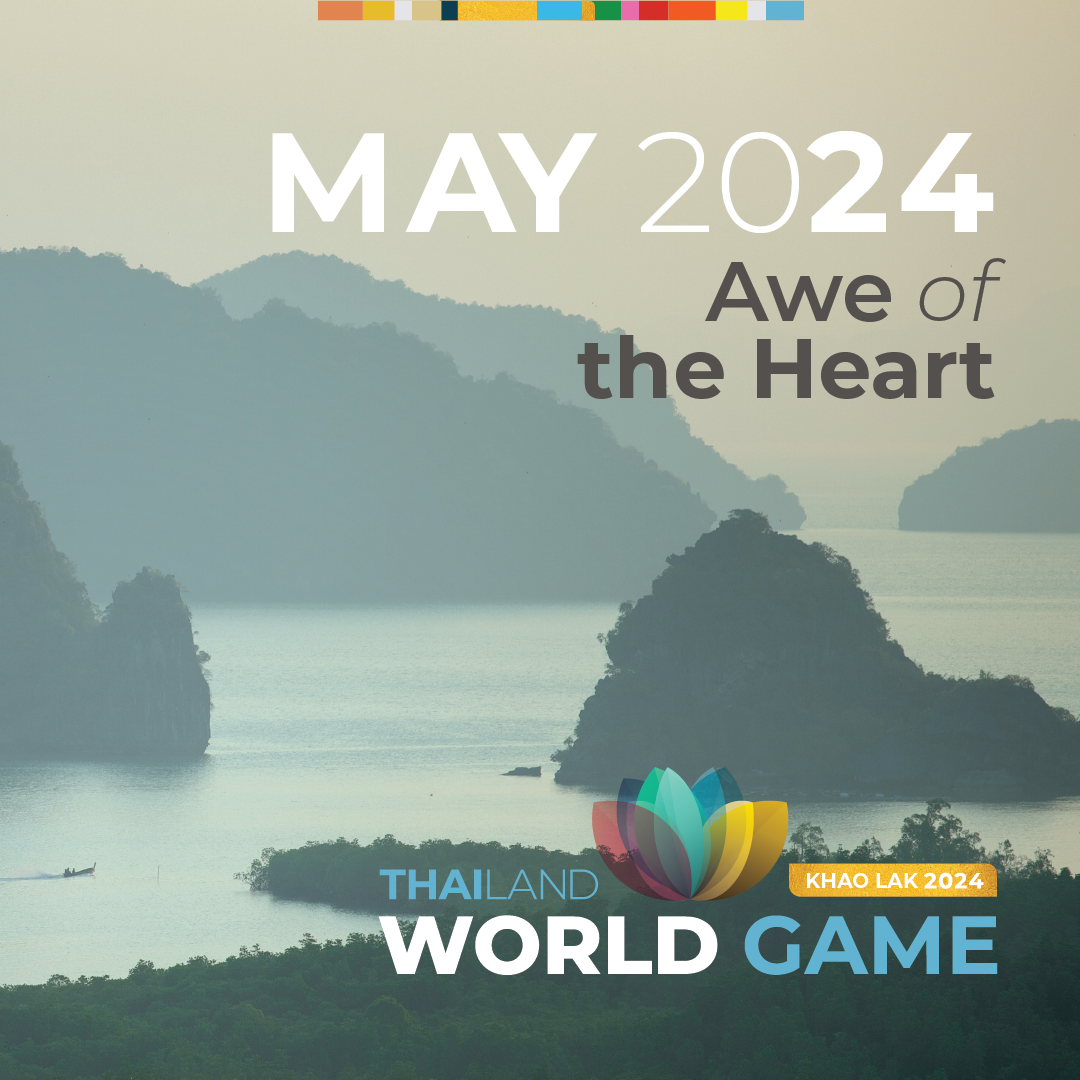 Sign up to the World Game mailing list to receive exclusive info about the
2024 World Game Today!