Join our Global team
What's Cool about working at Erickson?
As a fully remote organization, we offer flexibility in working hours and the opportunity for you to integrate your work into your life.

As a global organization, we also don't mind where you are. So, if you fancy life in Thailand for a few months or nomadic life, as long as you're delivering the results, you can choose your home!

Erickson offers competitive salaries that are globally benchmarked for the industry.
We also offer many benefits including free professional development, medical, dental and 25 days' vacation leave a year, plus paid sick leave. (For global contractors, we offer cash equivalents so that you can ensure your benefits are covered to suit your needs.)

We offer profit sharing, deep thinking working days (what? no meetings today!) and many creative ways of work that just make it awesome to be part of our team.
PART-TIME
Administrative Assistant
Location: North Vancouver Office
Start Date: As soon as possible
Job Description:
Liaise with a wide variety of executive team members, their assistants, and
external stakeholders on behalf of the Executive
Complex calendaring in an executive environment
Coordinate personal calendar, meetings, and sessions
Liaison with the travel agency and or Global Partners in booking all required
travel (flights & reservations)
Answering phones
Provide administrative support such as coordinating meetings, event
planning, and solving technical issues
Manage multiple tasks and projects daily in a high demand environment
Compose and proofread correspondence, prepare reports in clear concise
business language and draft complex correspondence for review by the
executive team

Please email your application to hr@erickson.edu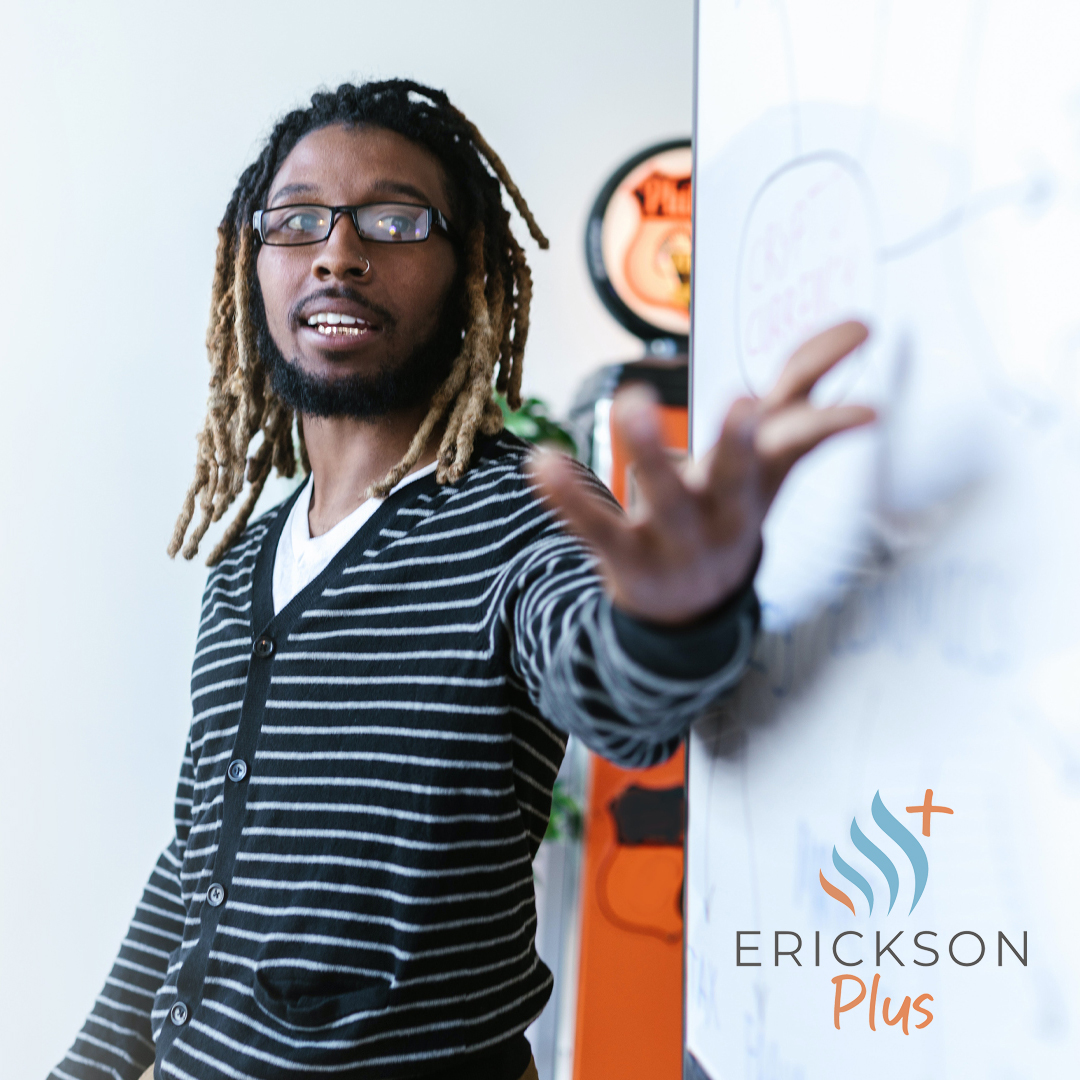 PART-TIME
Community Manager
Our international alumni community (Erickson +) needs to be led, engaged and supported. The mission of the alumni community manager is to facilitate meaningful connections between alumni, to develop the community by creating value through products and services that enable growth.
A few role responsibilities include:
Plan and execute strategies to grow the community
Collaborate to develop marketing and business development strategies.
Create and schedule community posts, source content and generate resources for community members.
Engage members and moderate conversations and content.
Manage and oversee all platform activities, updating the back-end platform interface as required, ensuring systems run effectively and efficiently.
A few education & skills required include:
2- years of experience in community and/or relationship management
Strong interpersonal skills
Presentation and facilitation skills and experience, especially online
Strong relationship-based sales experience
Quick and adaptable technology capabilities including Excel, Powerpoint, Word, Zoom and CRM experience
Please email your application to hr@erickson.edu by 7 September 2022
CONTRACT BASED
City Ambassador
Help bring onsite training back! Erickson's on the search for City Ambassadors in London, Milan, Toronto, Vancouver, New York, Ottawa, Calgary, Tokyo, Seoul and San Francisco. This role is designed to assist with on-the-ground logistics, sales, learner support, community growth and event planning.
Venue booking
Support during the event
Teaching assistant (TA)
Provide service support to learners where required
Arrange/co-ordinate graduation ceremonies to align with international standards
Support the development of the local alumni community
Ensure that onsite courses are resourced and managed smoothly so that learners have an excellent learning experience
Ensure student feedback and other metrics for each class in line with central processes
Communication aligned with Erickson Values and Standards
Required:
Successful completion of Erickson's "The Art and Science of Coaching"
Previous event experience
On the ground knowledge of your city
Apply by:
Sending a 1 min video sharing why you'd be a perfect ambassador, your history with Erickson and your favorite place in your city.
Twist! Please take the video from your favorite spot in the city. Please attach your CV.
Please send your application to Please email your application to
hr@erickson.edu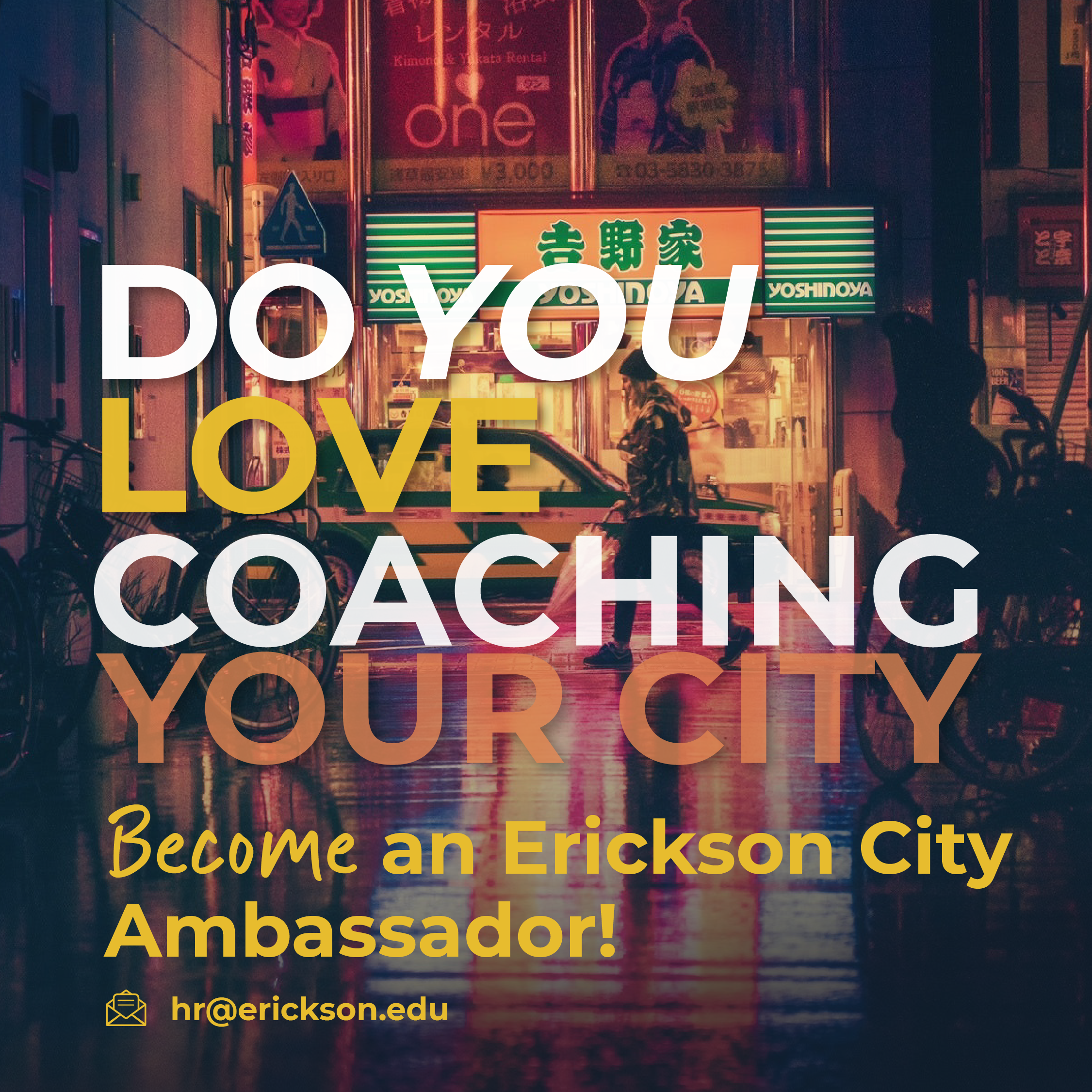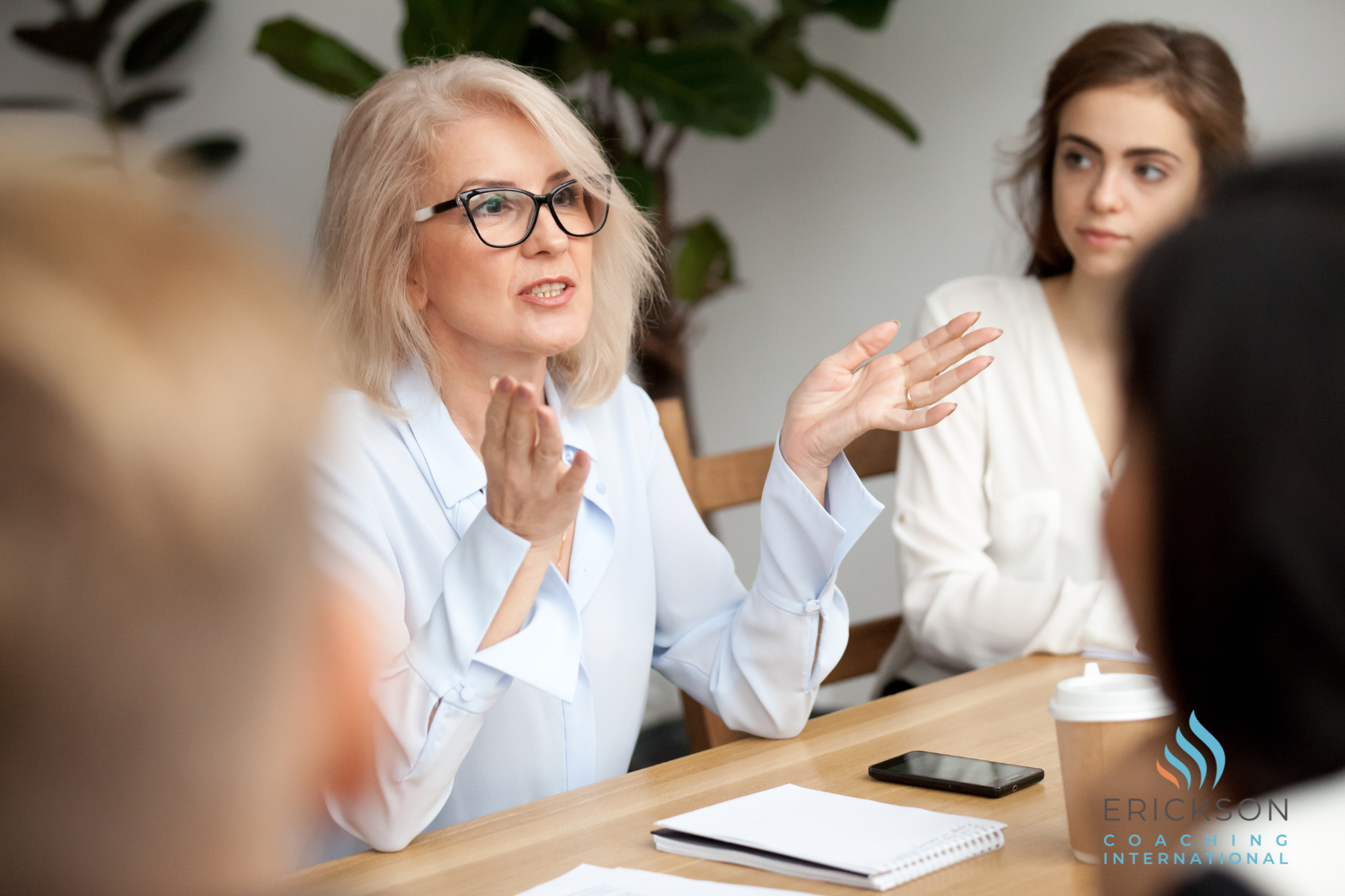 PART-TIME
Erickson-trained Coaches for Business Placement Europe
Erickson Coaches are in demand. If you are a qualified coach, have experience working in the business world and want to expand more strongly into Executive coaching, we invite you to apply.
Our Coach Placement Program enables you to gain experience at your level.
We are looking for coaches who can speak:
English
Italian
French
Bulgarian
Polish
PART-TIME
Becoming an Erickson Facilitator Worldwide
Erickson's facilitators are the heart and soul of the organization. Some of our expert facilitators have been with us for 20+ years. If you would like to join our facilitator and training assistant team, kindly fill in the form below! We have a rigorous but rewarding learning journey to become a great facilitator. We believe in human transformation, a process enabled through great teachers.
Requirements:
ICF Professional Coach Certification preferable.
Minimum 5 years facilitation in a broad setting, including online training.
Must be an Erickson Alumni
Please email your application to
hr@erickson.edu