So you are ready to take your next step towards Erickson's The Art & Science of Coaching. Well, why not take the leap in Milan, Italy this October. Erickson's onsite training in Milan offers you the unique chance to complete the Solution Focused Essentials module in just 8 days!
During these 8 days, you are able to fast-track your way to becoming a certified coach. Rest assured though, that this is not a crash course by any means! Our onsite training is an amazing opportunity for you to meet fellow coaches-in-training and connect to make lifelong friends from around the globe. You may be wondering when you will find the time to explore Milan with your newfound friends. Well, you do get a full day off between Part 1 and Part 2 of the Solution-Focused Essentials Module.
Here is how we recommend spending your day off in Milan this October.
Start your day off with an authentic Italian coffee and pastry from Milan's most famous pastry shop. Pasticceria Marchesi was founded in 1824 and it is rumored that the original owner, Angelo Marchesi, had been serving coffees here before the early 20th century.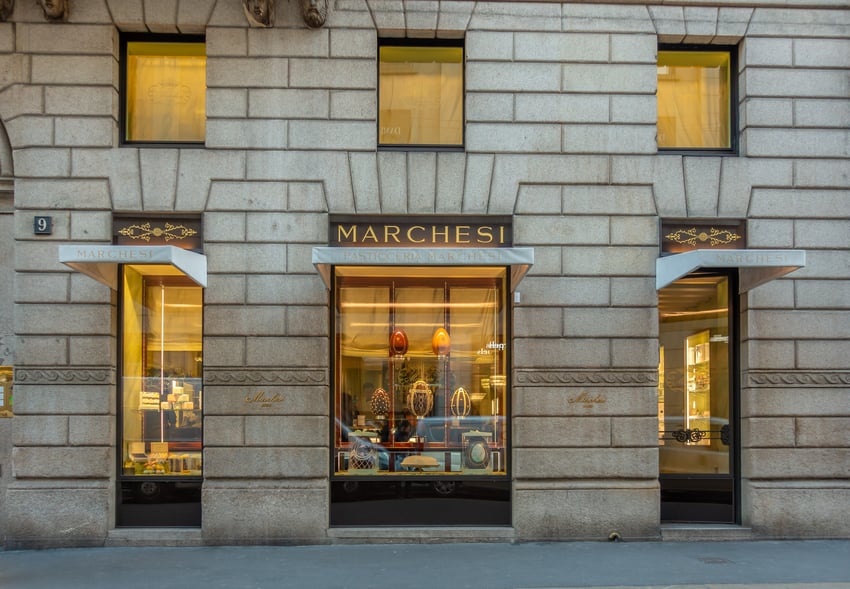 Marchesi 1824, the historic Milanese pastry shop
Next, head to the iconic Duomo Di Milano. This Catholic cathedral is one of the largest and most breathtaking cathedrals in the world. The construction started in 1386 and only ended in 1965, taking over 5 centuries to complete. There are 3,400 statues, 135 gargoyles and 700 figures that adorn this cathedral.
Whether you are a fashionista or not, you should head over to Galleria Vittorio Emanuele II next. This glass shopping arcade is situated right next to the cathedral. Legend has it that the first King of Italy commissioned the arcade in the 19th century. When strolling through the arcade, take a moment to stop, look down and appreciate the marble floors and see if you can spot the flour flags of Italy mosaiced at each entrance.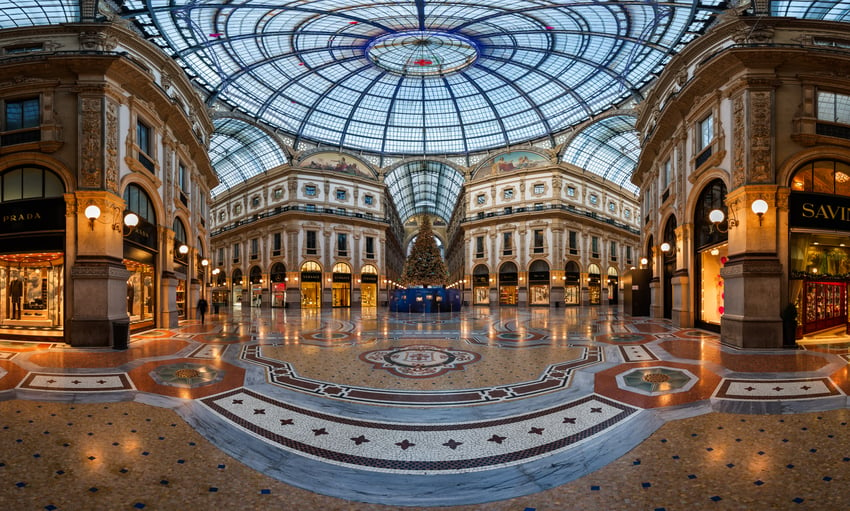 Galleria Vittorio Emanuele II, the glass shopping arcade
Shop til you drop and then head over to Sforza Castle. Castello Sforzesco was home to the Visconti Family, a noble dynasty that ruled Milan from 1277 to 1447. Today, there are several museums for you to explore and the gardens are free to stroll around in.
When your stomach begins to growl, we recommend the quirky restaurant, Risoelatte. Risoelatte is an almost perfect recreation of a 1960s traditional Milan home. From mint green walls to 1960s laundry hanging in the washroom, this restaurant is a true blast from the past. This is your chance to indulge in traditional Milanese dishes like risotto and rice pudding.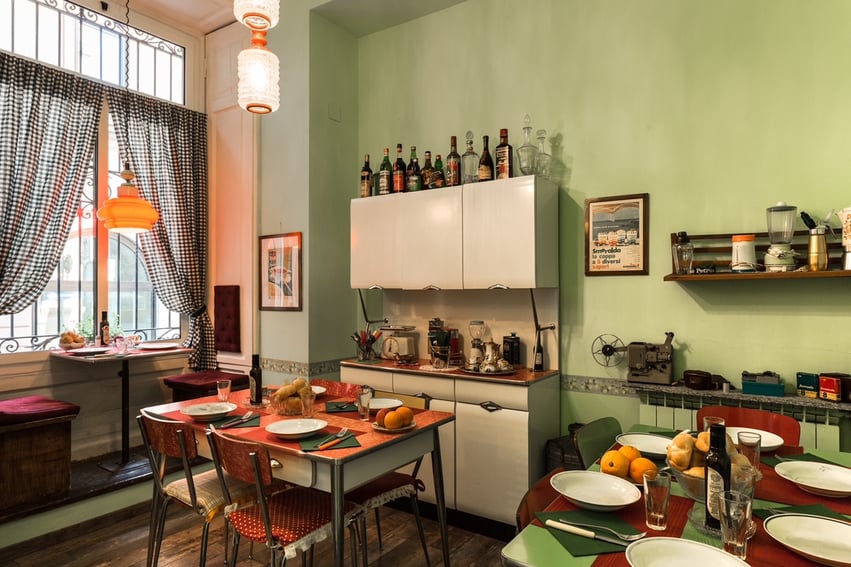 Risoelatte ristorante
After lunch, take a stroll through Sempione Park and head to Santa Maria Delle Grazie to feast your eyes on Leonardo da Vinci's Last Supper. This painting is among the most famous paintings in the world. Regardless of your religious preferences, one can appreciate the mastery of this painting, from scene composition to da Vinci's ability to capture such striking emotion, this piece of art is- much like Milan itself- mesmerizing.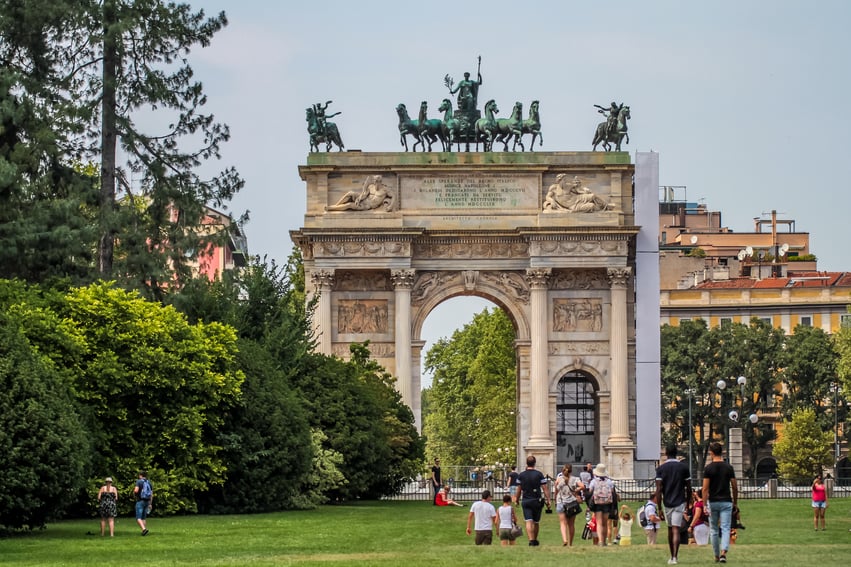 Sempione Park, established in 1888
The list of things to do and places to see in Milan is endless, so the way you choose to spend your evening is up to you! But the last thing we recommend you do is to take a sunset stroll along the canals of Navigli.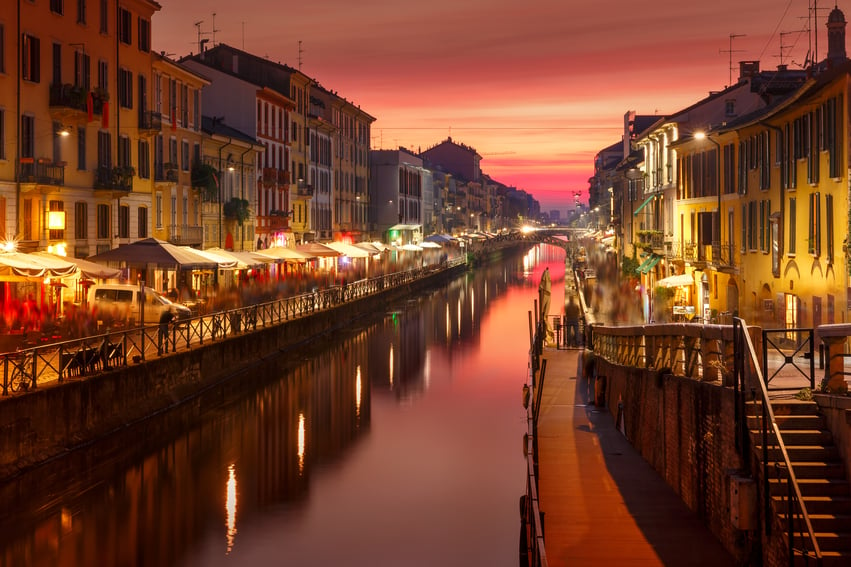 Sunset along Naviglio Grande and Naviglio Pavese canals
Tara Panton has a Bachelor of Science Honors in which she specialized in Marine Biology. She currently works in the Marketing Department for Erickson Coaching International. Tara is an avid Ecotourist and is passionate about traveling, scuba diving and lifelong learning.