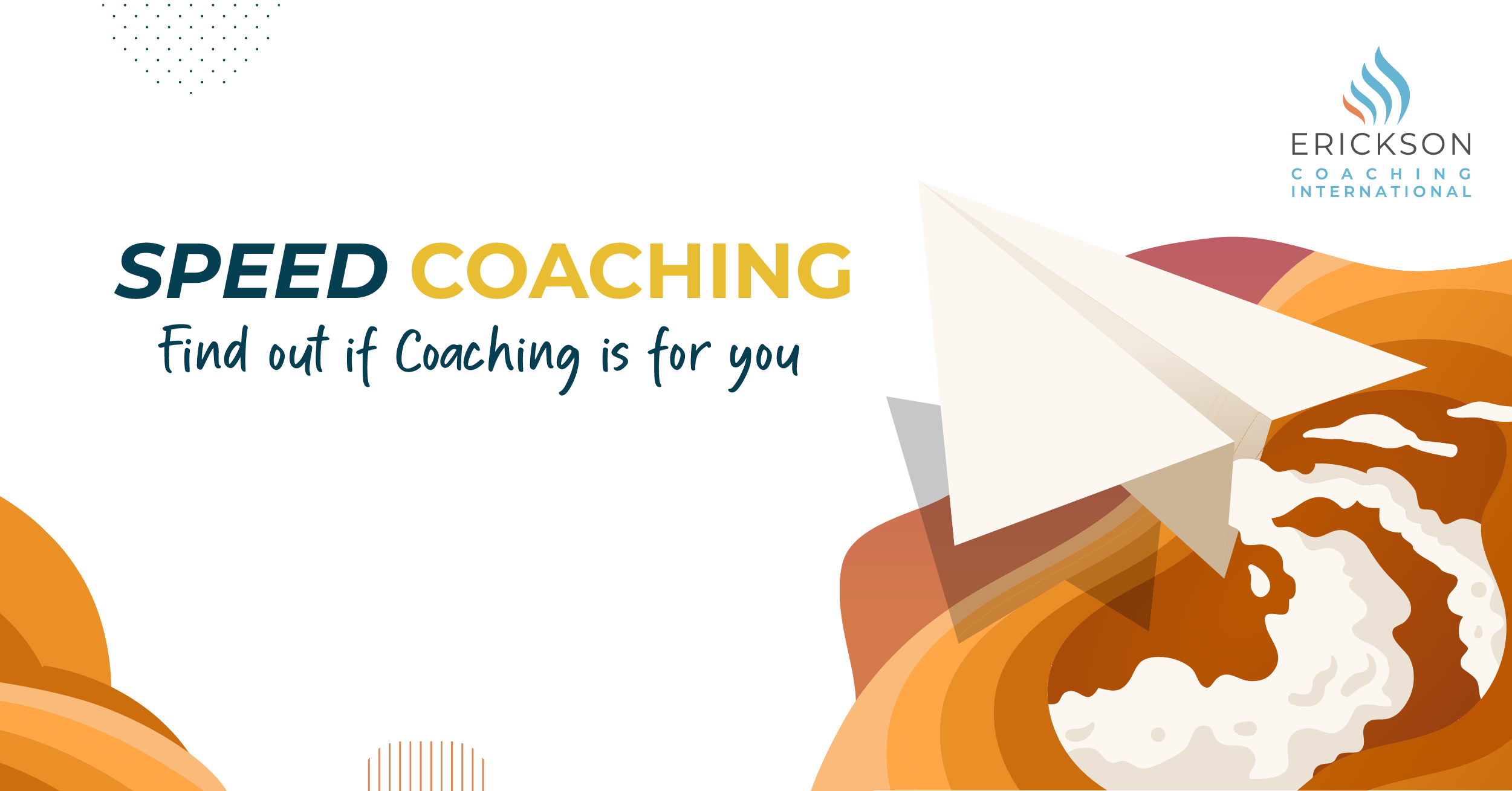 Register to join our
FUN
Online Speed Coaching Event
Have you ever wondered if Coaching could be for you? In Erickson Global's free online Speed Coaching Event you will experience Coaching firsthand from the world's most established accredited Coach Training Institute. This event is specifically designed and packaged to give you a taste of professional coaching in record time.

15th November 9:00 am-10:30 am PST
In this Speed Coaching Event, you will have the opportunity to:
Experience a coaching session by an Erickson coaching professional

Understand what it means to be Solution-Focused

Discover the power of Solution-Focused coaching

Connect and have fun with individuals who share a common interest in coaching or who want to become coaches

Ask questions about Coaching and understand the difference it can make in your personal and professional life.